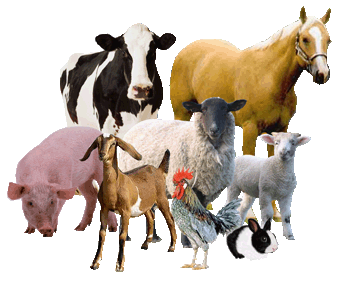 Dear 4-H and FFA Members:
We are excited to announce that the Delta Fair Board has approved a Livestock Show for the
2016 Delta Fair! Yes, that's right, a Livestock Show! You can be part of the very first Delta Fair
Livestock Show in over five decades! The show will be held on Wednesday, September 28, 2016.
The Show will be open to all 4-H Clubs and FFA Chapters in Dunklin, Stoddard, and Pemiscot
Counties. Animals that may be entered include swine, goats, lambs, poultry, and rabbits.
Swine, goat, and lamb classes are limited to market classes only. There will be no breeding
classes for the 2016 Fair. Depending on participation and interest, breeding classes may be added
in future fairs.
Animals must be owned by Exhibitor by May 31, 2016. Animal Nomination Forms must
be turned in June 20, 2016. Animal Registration Forms must be mailed (post-marked) by August
l5, 2016. Any animals not nominated and/or registered by the due date will not allowed to show
or sell. NO EXCEPTIONS.
Poultry and rabbits must be registered by August 15, 2016.
The nominations and registrations are very important to us, in order to provide facilities.
Also, please remember that this is our first livestock show in a while we are leaming. Please be
patient with us. We are also planning on having a Premium Sale, so if anyone you know would to
be a sale supporter, please let us know the name of the business and a contact person. Exhibitors
may also obtain their own premium buyers individually.
CLICK HERE

TO DOWNLOAD THE REGISTRATION FORM
We are very excited about this addition to the Delta Fair. We are looking forward to bringing
back the tradition from years ago.
Should you have any questions, you may contact any Delta Fair Board Member, or Dale
McClelland.
DELTA FAIR
JUNIOR LIVESTOCK SHOW
4-H & FFA LIVESTOCK SALE GUIDELINES
1. Sale is open to 4-H & FFA exhibitors.
2. All animals will sell by head in dollars per pound.
3. lf selected by the buyer, animal must sell.
4. All sales are between the buyer and the seller.
5. Sell order will be based on placing in show.
6. The Delta Fair Board will collect the payment from the buyer and
distribute checks as soon as all money is collected.
7. All entries subject to approval of the Delta Fair Board.
8. Proper heal and test papers of all market animals are required to be on
file with the Delta Fair Board.
9. Livestock will sell by local market guidelines.
10. Exhibitors must be present at Livestock Auction for livestock to
show and sell.
11. There will be NO CHARITY AUCTION at the end of the sale.
12. A market animal can be shown and sold at another fair and still be
qualifed to be shown and sold at the Delta Fair, PROVIDING that it was
not a terminal sale and meets ownership requirements.
l3. Animals must meet weight requirements or they will not show or sell.
SALE DATE WILL BE ANNOUNCED PRIOR TO THE FAIR
For more infonrration, contact:
Dale McClelland at 870-240-5437
DELTA FAIR
LIVESTOCK DIVISION
GENERAL RULES AND REGULATIONS
ALL ANIMALS & POULTRY MUST HAVE HEALTH CERTIFICATE AND ALL MARKET
ANIMALS WILL BE WEIGHED WHEN UNLOADED.
1. Each animal & poultry shown at the fair must be nominated by June 20, 2016. All animals must also
be registered by August 15, 2016. Registration forms are to be mailed to Sherry McClelland, 1254
State Highway F , Cardwell, Missouri 63829. If animals are not nominated and registered, they will
not be eligible to show or sell at the fair this year. There will be NO exceptions.
2. 4-H/FFA classes are open to 4-H & FFA Chapter members who live in Dunklin County, Stoddard
County, and Pemiscot County, Missouri. Members entering livestock must be paid-up, active
members in their chapters of clubs in orderto be eligible for premiums. Active, paid-up status will be
verified (in case of question) with the FFA or 4-H advisors/leaders.
3. Any question of sickness in exhibited livestock will be resolved by inspection by a DVM. Sick animals
will be removed upon the recommendations of the veterinarian, regardless of the health certificate
in possession. Health papers should be given to livestock committee before animals are unloaded.
4. All entries will be accepted on from 3:00 p.m. until 5:00 p.m. on Tuesday, September 27, 2016.
Weigh-in will be at 5:30 p.m.
5. Livestock can be checked out between the hours of 8:00 a.m. through 1:00 p.m. on Sunday, October
2, 2016.
6. Each exhibitor mush show their own animal in each class unless they have more than one animal in
the same class; then, they may choose someone to exhibit the extra animal for them.
7. All judging will be done by the Danish system, which includes blue, red, and white ribbon groups.
Each anlmal will be judged on its own merit. All ribbons will be awarded at the judge's discretion. The
decision of the judge is final.
8. Exhibitors are limited to two entries per class number, with the exception of market animals.
9. Exhibitors in market classes will be limited to showing not more than 2 market hogs, 2 market lambs,
and 2 market goats. Only one animal each can be sold, UNLESS the exhibitor has both Grand and
Reserve of that species.
10. The decision ofthe judge will be final and irrevocation in regard to premiums awarded. In any show
where there ls only one entry, the judge reserved the right to award less than first premium, if entry
does not warrant the same.
11. A quorum of the livestock committee may reserve the right to discontinue any livestock activity in the
event of bad weather or other unavoidable causes.
12. The time between shows will be held to ten (10) minutes after the previous show, NO EXCEPTIONS.
13. Only the Judge, Livestock Chairman, Livestock Co-Chairman and Exhibitor may be in the ring during
show.
14. No responsibility will be taken in case of fire. theft, damage, injury, or death of any person, animal or
article,
15. Each livestock exhibitor is responsible for feeding and watering daily of their livestock and for
furnishing the bedding, feed, water, water bucket, and feed bucket.
A DISPOSAL AREA WILL BE PROVIDED FOR BEDDING MATERIAL.
16. All entries must, in all cases, be made in the clerk's books, and entry ticket attached before animals
will be permitted to compete for premiums.
17. Leaders of FFA and 4-H will be responsible tor the conduct of their members. Misconduct means
withdrawal of exhibits. Parents will assume the responsibility for youth ages 7 and under. ln
accordance with the State 4-H Of?ce, youth enrolled as 4-H Clover Kids will not be eligible to show
or sell in any livestock category.
18. Point schedule is the same for 4-H and FFA.
19. Exhibitor must be present for animal to show.
20. All exhibitors are required to complete the Missouri Show Me Quality Assurance certification program
in order to show their animals.